Apple released the iPhone XS last weekend with a price tag that can run as high as AED 6,000 (US$ 1,600) and as good of a phone as it is, you might want to wait some time before committing that much money. There are tons of new Android phones being announced in October from the likes of LG, Samsung, HMD and Huawei. And based on recent leaks, the Huawei Mate 20 is shaping up to be the phone to beat this year.
Where the iPhone XS and the Galaxy Note 9 were minor upgrades from last years models with not much in terms of innovation, the Huawei Mate 20 is looking to be brand new handsets with technologies that will power the next generation of smartphones.
Let's take a look at some of the features that are expected on the Mate 20 series based on the recent leaks leading up to the launch in mid-October.
Design
According to a leak on Weibo, the Huawei Mate 20 series might feature a smooth and symmetrical body This source also suggests that the Huawei Mate 20 series features the world's first design where the speaker and microphone are integrated into the USB Type-C port.
Other than that, some "official marketing pictures" have been picked up by WinFuture and show three color options, with black and blue finishes showing up alongside Huawei's stylish Twilight, two-tone finish.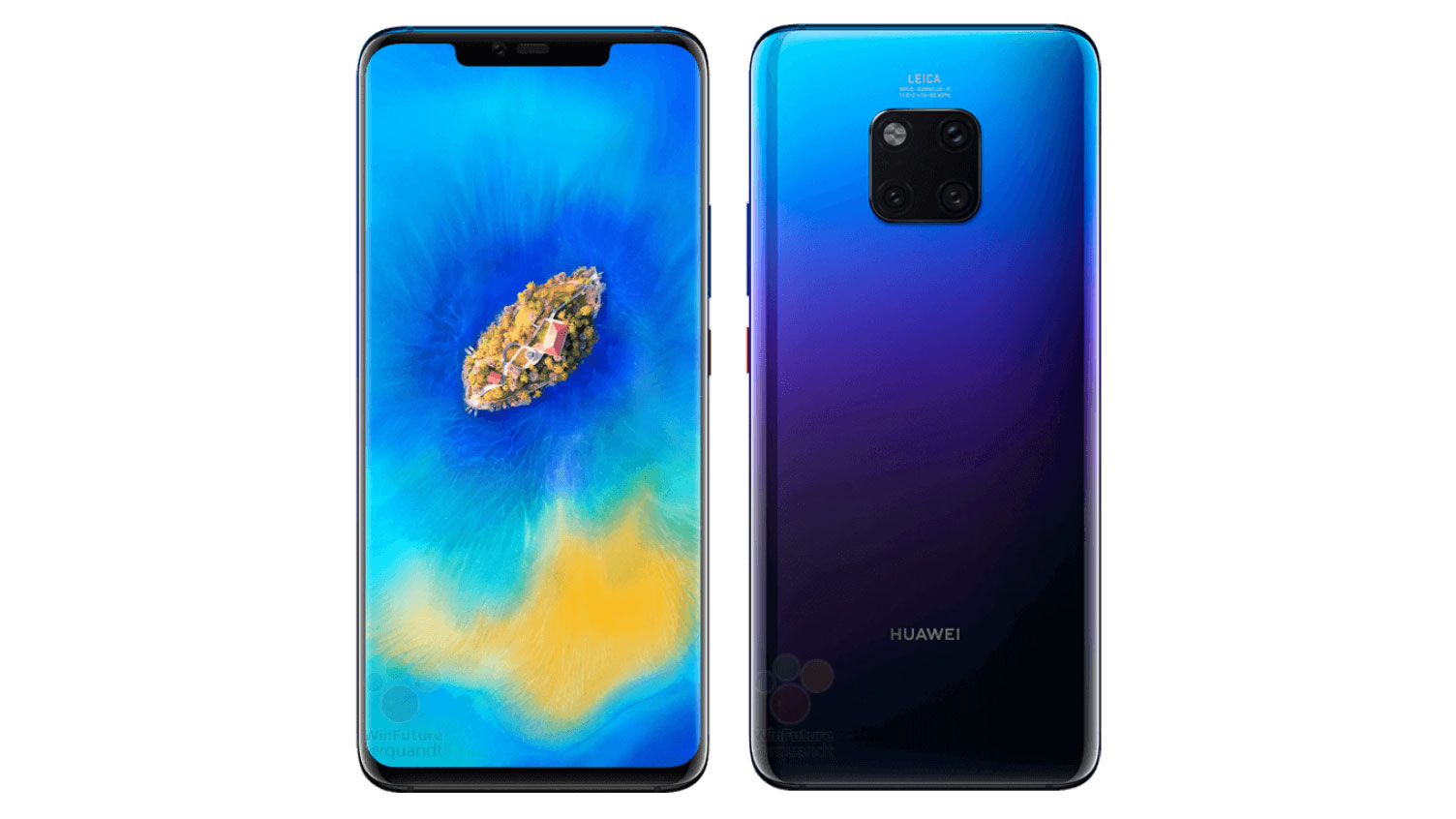 There is a feature which is noticeably absent – a fingerprint scanner. This could indicate that the Huawei Mate 20 Pro could come with face recognition technology as its main biometric function, but according to the same source it will also feature an in-display fingerprint scanner.
Chipset
The Huawei Mate 20 Pro will pack the new Kirin 980 chipset which was the world's first officially announced 7nm silicon and boast an octa-core setup. We've covered this new chipset from Huawei claims is 75% faster than its previous generation as far as the CPU is concerned and 46% faster when it comes to the GPU. 
Besides being very speedy, power efficiency is supposedly 57% better on the processor and an extremely impressive 178% better on the the GPU. These advancements should make the Kirin 980 faster and a lot more efficient.
Camera
Huawei has continuously pushed the boundaries with camera technology on their smartphones. The Hauwei Mate 20 series is expected to continue with the three camera setup found on the Huawei P20 Pro released earlier this year. There are bound to be improvements which are most likely be on the software and AI side.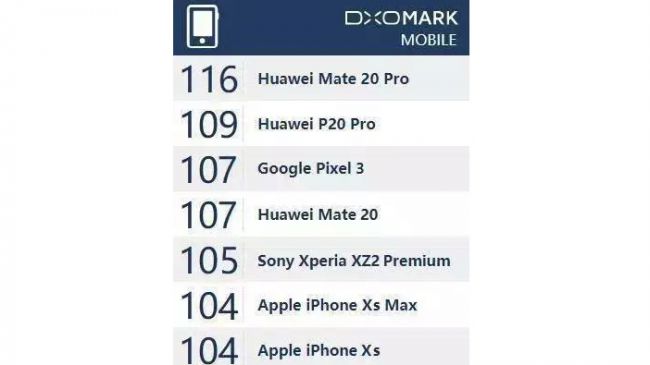 The latest leak suggests that the Mate 20 Pro could have the best camera on a smartphone with the highest DXO Mark score of 116. That's a full seven points higher than the previous top score of 109, achieved by the Huawei P20 Pro, but since the Mate 20 Pro is likely to have an upgraded version of that phone's camera it's believable.
Wireless Supercharging
One feature that has been lacking on Huawei phones is wireless charging and looks like Huawei is set to make a grand entry with that. An image posted on Weibo shows Huawei's wireless charger LZ80 with a 20W output.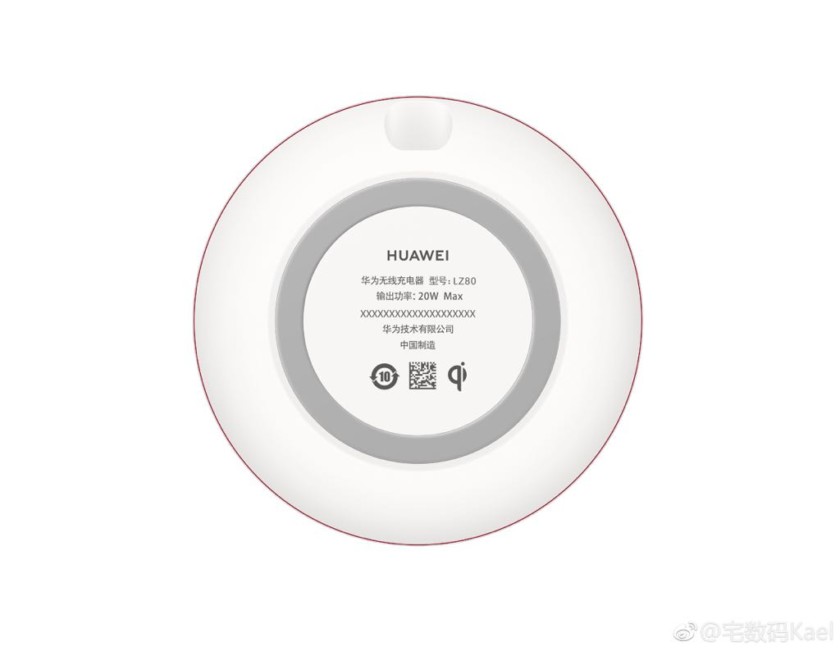 To put things in perspective, Samsung's latest wireless charger has an output of 9W.  Whilst Qi wireless charging standard only supports up to 15W, it is believed there will be some kind of custom chipset in Huawei devices that would allow it to take advantage of the charger's full power. This could be built into the Kirin 980, meaning the Mate 20 will be able to use the full 20W, while other Qi compatible devices will only have access to 15W.
Huawei is expected to reveal the Mate 20 series on October 16th in London. TechRadar will be there to cover the event and report about any of the above and all other exciting announcements from the launch.
via Click on the link for the full article