Welcome to our list of the best printers of 2019. Whether you're looking for a new printer for your home or your office (or both), then you've come to the right place, as we've listed the very best printers right here.
From all-in-one printers that can handle scanning and photocopying as well as printing, to specialised photo printers that can produce lab-quality printouts of your photographs, we've put together this list of the best printers of 2019 so that you can spend less time shopping and more time getting some work done. 
The best printers come in every shape and size these days, which means there's a lot to choose from when you're shopping for a new printer – we're here to help.
We went ahead and discarded the jargon to make buying your new printer as simple as possible. We've also split this list into the best inkjet printers and the best laser printers, and we include standard printers alongside more complicated units. Regardless of the kind of printer you're looking for, you'll find it right here, and our exclusive price comparison tool will help you get the best printers for a bargain.
Check out what printers made it into our top 10 best business printers roundup
Best inkjet printer
The WorkForce Pro WF-4630 is a solid printer for small businesses and workgroups given its fast print speeds, solid print qualities and remote printing and scanning capabilities. Using the larger XL print cartridges, the WF-4630 delivers economical print costs that rival laser printers.
Read the full review: Epson WorkForce Pro WF-4630
Best cheap printer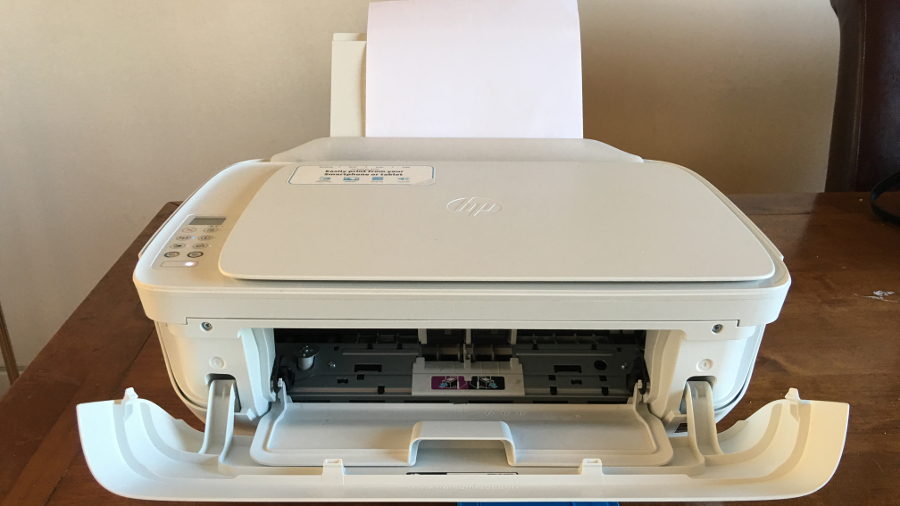 The Deskjet 3630 is a decent printer for the price, offering reasonable print speeds and the ability to connect to mobile devices without breaking the bank. Just be wary as its ink cartridges can be priced when picked up from shops. It doesn't quite have the build quality of HP's more expensive Envy models, but if you're looking for an initially cheap model that catches the eye when sat on a shelf, the Deskjet 3630 is a great option.
Read the full review: HP Deskjet 3630
Best laser printer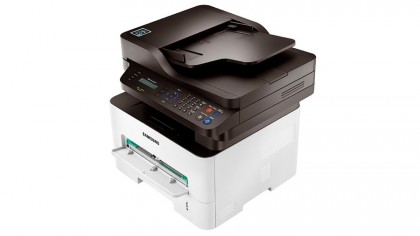 This temptingly priced printer offers 28ppm printing at up to 4,800 x 600 dpi (effective, rather than optical, resolution). With wired (Ethernet/USB) and wireless (Wi-Fi/NFC) connectivity, duplex printing, decent eco settings and support for a wide range of media, the Samsung is an excellent all-rounder, although the multi-purpose tray can only handle one sheet of media at a time. The main cassette has a more useful capacity of 250 sheets.
Best printer for home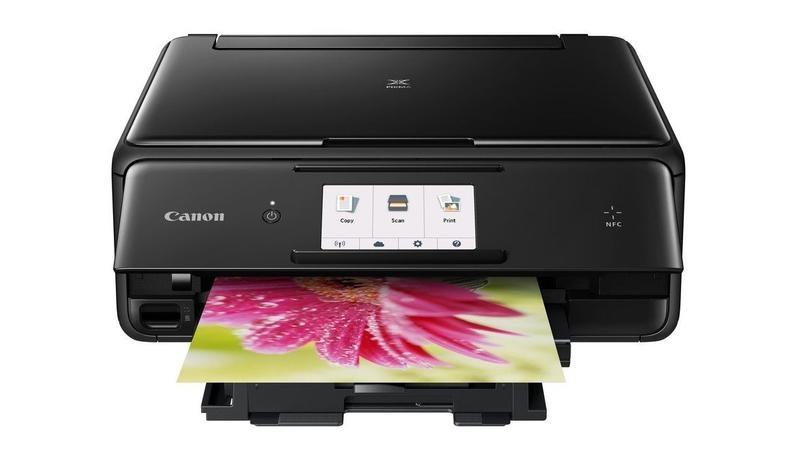 Great for the traveling professional or someone who needs a small printer for occasional use, printing photos or using the scanner function. It's a bit pricey to buy – and to run – but the flexibility and quality of the printouts is excellent.
Best printer for the office
The M2070W delivers a lot of bang for your business buck – there's NFC printing from compatible smartphones, online document sharing, and a clever Eco system that supplements the usual toner saving mode with a feature to remove images from documents by replacing bitmaps with sketches.
Factor in claimed speeds of 20ppm, a clever scan to mobile feature and an effective print resolution of up to 1200dpi and you've got a multifunction printer that's well worth considering.
Best all-in-one printer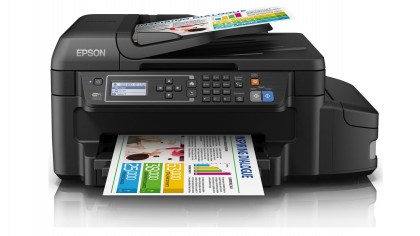 Consumables are usually expensive when it comes to printers. So it is quite surprising that one vendor, Epson, single-handedly decided to challenge that status quo by allowing users to refill their printer using ink bottles. What's even more surprising is that Epson includes two years of ink with the package; no more expensive cartridges and instead, you have enough material to deliver 11,000 pages worth of black and colour inks (that's 700ml worth of liquid). Oh and there's even a three-year warranty making this a great choice for bean counters fixing the TCO of their printers. The ET-4550 lacks the features found on cheaper competitors – it is relatively slower (although it has a higher printing resolution) and has a small paper input tray.
Best 3D printer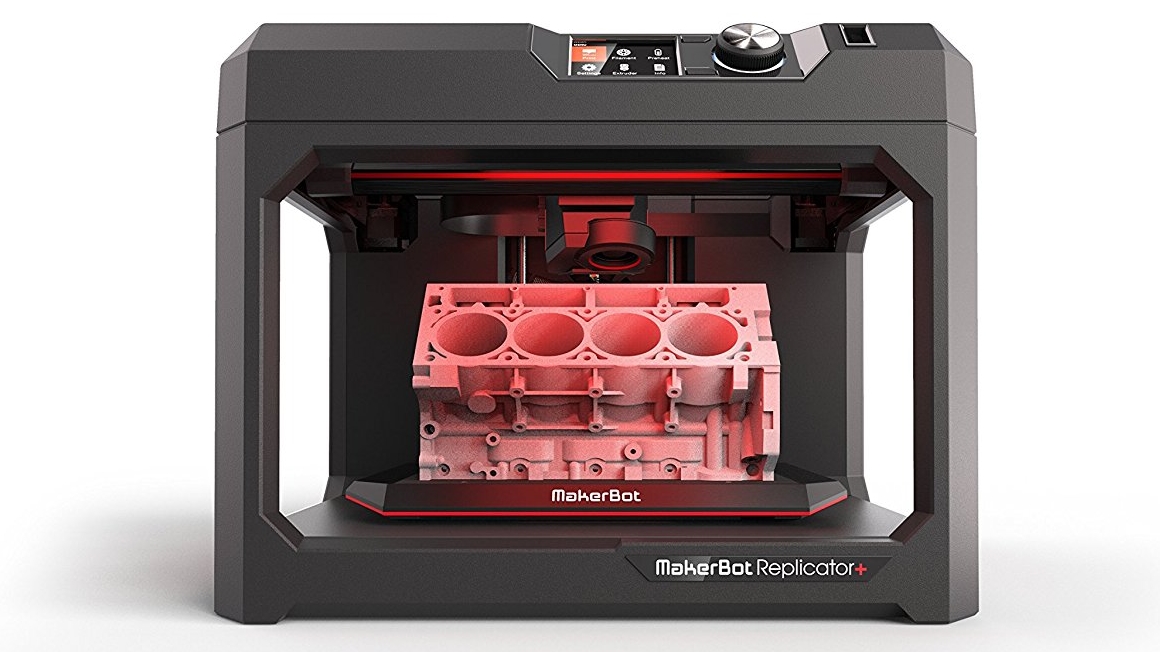 The MakerBot Replicator+ is the successor to the popular MakerBot Replicator 3D printer, and the new version has brought improvements to nearly every part of the Replicator. This means the Replicator+ is faster and quieter than the previous version, while maintaining its excellent design and safety features. This desktop 3D printer is expensive, but it offers excellent print quality, and uses 1.75mm polylactic acid (PLA) filament. It's also user-friendly enough for home users and hobbyists to use – as long as your budget can stretch to the high asking price.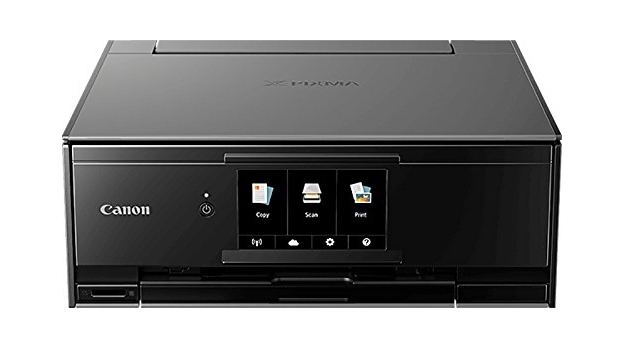 Best wireless printer
If you're looking for a great all-round printer which doesn't skimp on print quality for your photographs, then we don't think you will be disappointed by what the PIXMA TS9150, Canon's flagship printer, has to offer.
While it's certainly more expensive than some of the cheap two in one printers you can pick up, it's not a bad price for something which produces high quality prints, especially if you only need to print at A4 or below.
Best of all, the print quality here is stunning, and it also has an attractive design. While the looks of your printer may not seem that important, it does mean you don't feel the need to try and hide it away out of sight if you're using it at home.
Best portable printer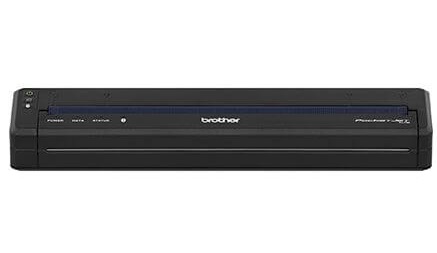 This handy portable printer allows you to print full page A4 documents while on the go, and is small enough to easily fit in a briefcase or shoulder bag. It supports the MFI Bluetooth protocol, so it's a great choice for printing wirelessly from your smartphone or Apple iOS device. There's also USB 2.0 support for hooking up to your PC, and you can buy an additional rechargeable high-capacity battery, which gives you around 600 pages from a single charge.
Best budget laser printer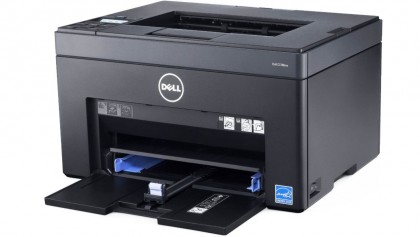 This is a colour laser printer, plain and simple. It has a relatively small footprint on the desk thanks to a surprisingly compact design. The printer is fitted with a 150-sheet main paper tray and a 100-sheet output tray, with an integrated drum/fuser unit and manual duplexing capabilities. Controls are adequate, with a two-line LCD display and a number of buttons for basic menu navigation. The C1760NW also offers an Ethernet connector, 802.11n Wi-Fi and a USB 2.0 port; although there is no USB host connectivity. The printer is aimed at office or small workgroups and has a high-rated speed of 15ppm for black and colour. This is a good workhorse for everyday printing, where colour isn't a major part of the mix.
What about the best 3D printers?
via Click on the link for the full article