For the last few years, the Razer Blade has enjoyed an enviable position among the best gaming laptops. Thin and portable without sacrificing power, it represents what some may say is the ideal when it comes to gaming laptops. 
Unfortunately, Razer no longer stands alone in the ultra-portable gaming laptop sphere – with fantastic devices like the MSI GS65 Stealth and the Gigabyte Aero 15X offering up some fierce competition. However, this just makes us more excited for what Razer will have to offer with its 2019 Blade – nothing drive innovation like competition.
So, what will the Razer Blade 2019 look like? Well, in short, we have no clue. However, we can still speculate a bit and create a wish list of sorts. So, sit back, relax and we'll jump into boundless speculation and gossip about the next ultraportable, ultra-premium gaming notebook from the storied gaming brand. And, while you're here, make sure you bookmark this article, as we'll update it the moment new information comes our way.
Cut to the chase 
What is it? Razer's 2019 ultra-premium gaming laptop 
When is it out? Likely around May 2019 
What will it cost? Probably around $1,899 (£1,989, AU$2,899)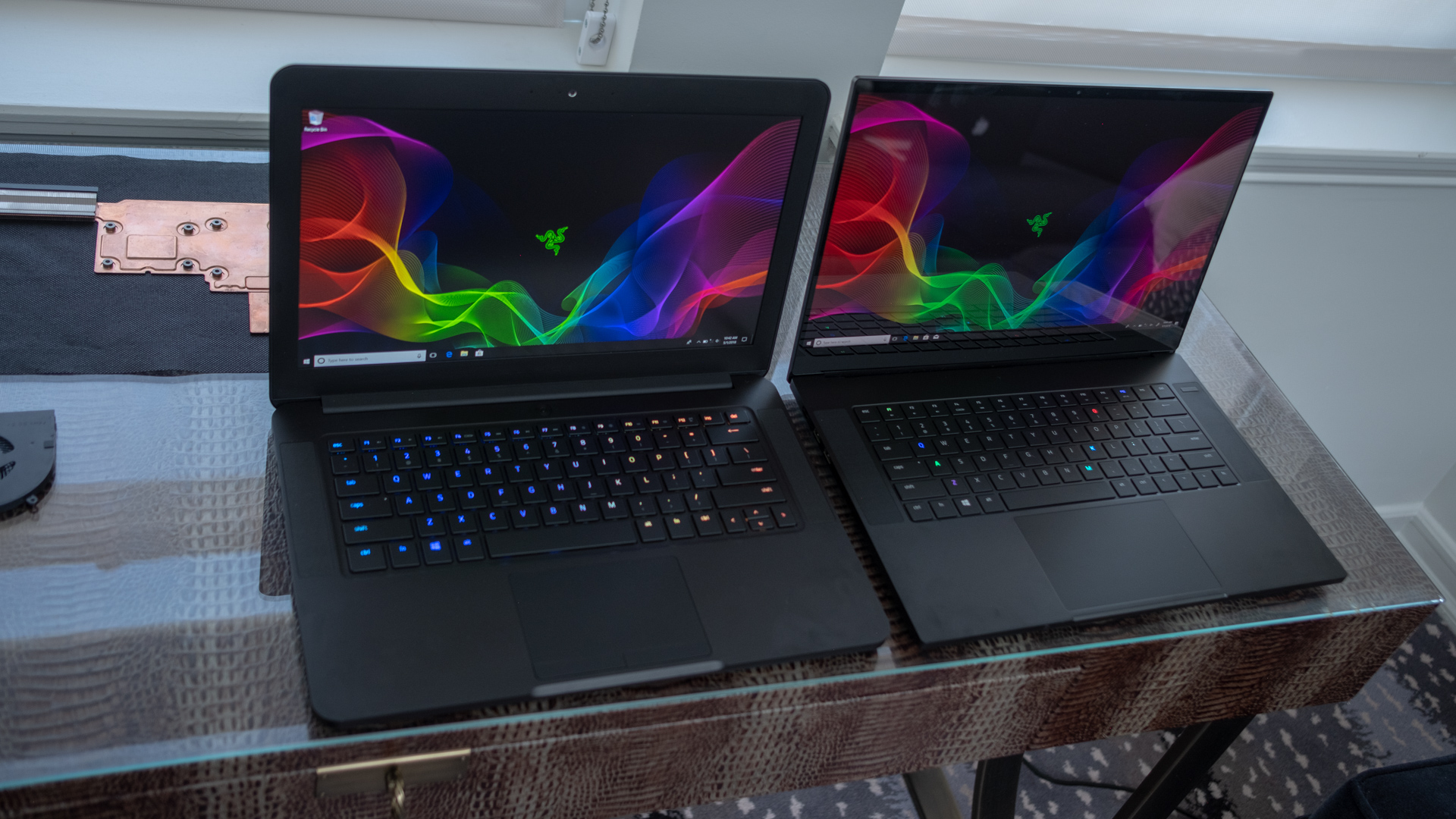 Razer Blade 2019 release date 
We know the Razer Blade 2019 is coming, we just don't know when. We can still speculate based on past releases, though. The last two models of the Blade have released in May, so it's likely that Razer will follow the same pattern with the 2019 Razer Blade, too. 
We're still not completely sure this is the strategy Razer is going to take, but we're confident that we'll find out more information throughout the next few months, and even early next year.  Either way, stay tuned, and we'll update this article as soon as we hear more.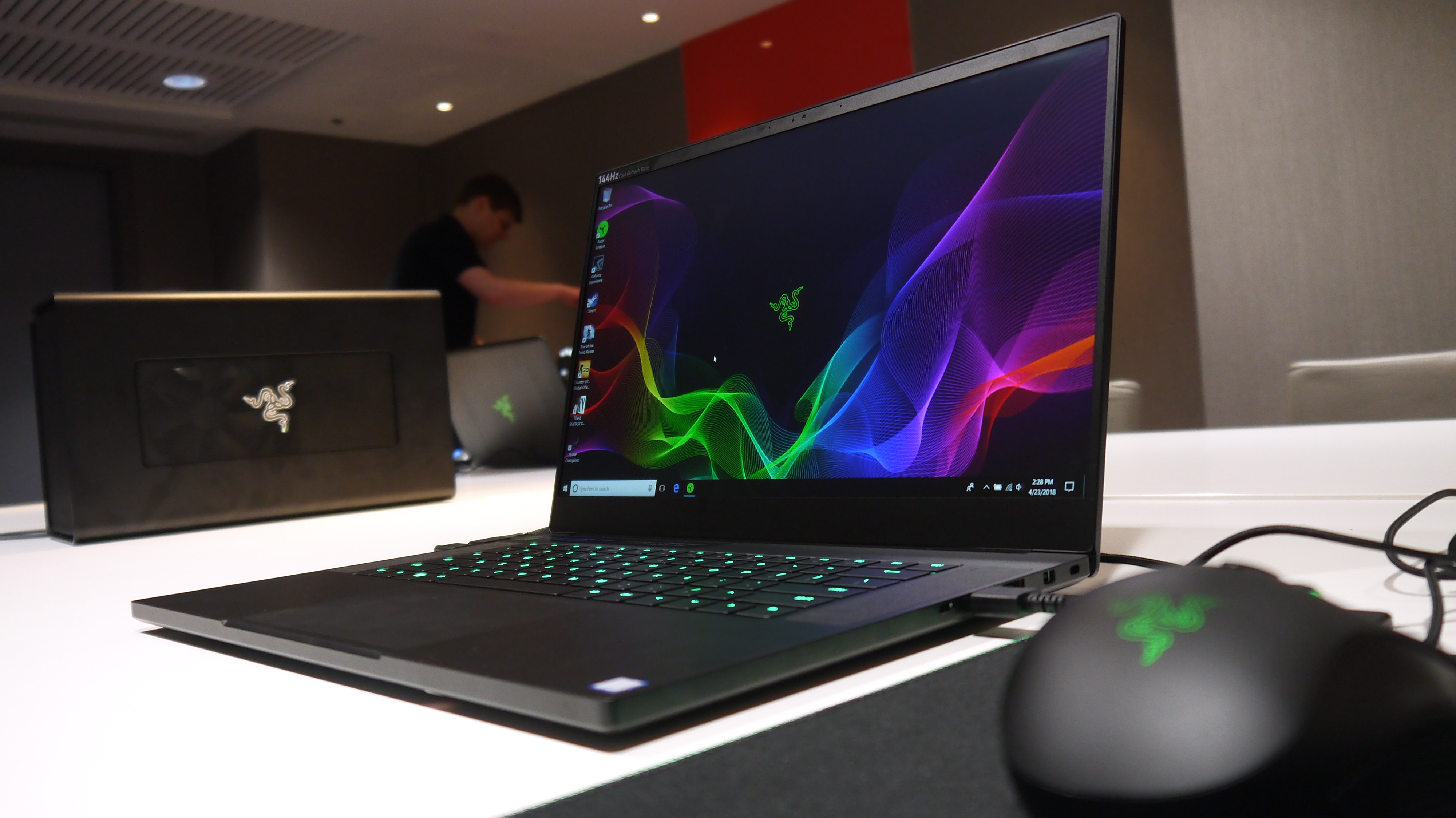 Razer Blade 2019 price 
One of the biggest drawbacks of the Razer Blade has always been its high price. Unfortunately, we don't think it's going to change with the 2019 model – people are still buying the Razer Blade, right? 
The 2018 Razer Blade starts at $1,899 (£1,989, AU$2,899), which will net you an 8th-generation Intel Core i7 CPU, 16GB of RAM and a GTX 1060. This is about the same price as the 2017 model with similar specs, so we don't expect Razer to move the price much one way or the other.  Especially since we might not see much improvement from the next generation of H-series laptop CPUs.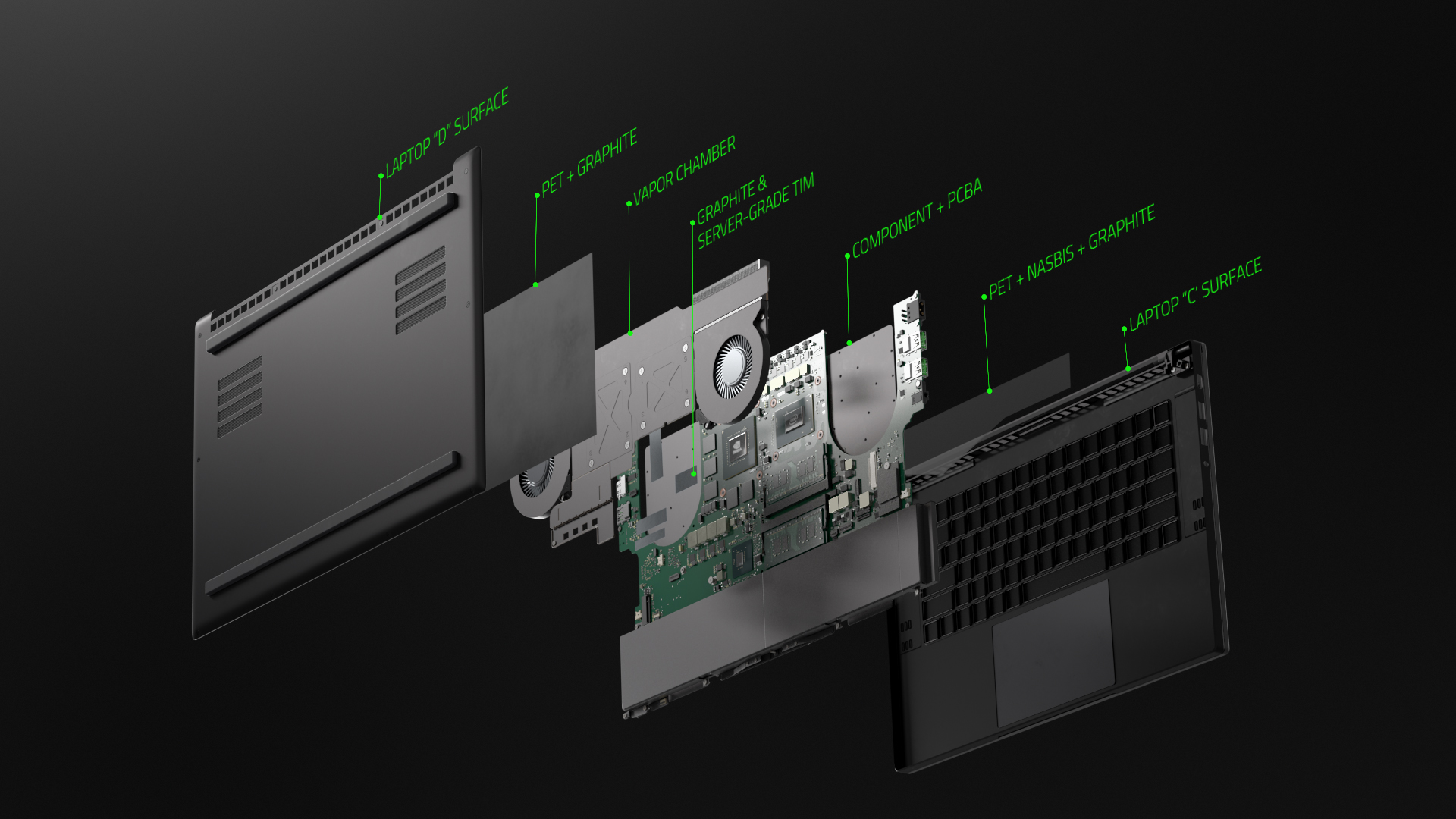 What we want to see from Razer Blade 2019 
The Razer Blade 2018 is already one of the most powerful gaming laptops on the market today, and while it doesn't stand out as much as past Blade laptops, its still an incredibly solid laptop with very few notable flaws. However, that doesn't mean Razer can't improve upon its formula, so we went ahead and created a list of all the things we want to see in the Razer Blade 2019.
Better cooling, please
For all the powerful hardware shoved inside the Razer Blade, it doesn't have the best ventilation, and while gaming, it can quickly get unbearably hot. If Razer plans to implement even more powerful hardware into the next Razer Blade, and we think they will, we can only see this problem getting worse, especially if Razer doesn't tackle it head on.
We're not sure how Razer could improve on it, but we think the conversation of thinness vs thermal performance is going to be prevalent among the best gaming laptops of 2019.
Unlimited power
Right now, we're sitting at a crossroads, waiting for the next-generation offerings from both Nvidia and Intel. We're not sure what either tech behemoth is going to bring to the table but we do have a ton of rumors to go off of. 
We've seen a leaked roadmap that suggests that Coffee Lake Refresh is coming out soon. What's more important to the Razer Blade 2019, though, is the new Turing RTX graphics cards. If these cards are half as powerful as Nvidia claims, the mobile versions could finally bring 4K gaming to a mainstream gaming laptop. We expect Razer to capitalize on this with the Razer Blade 2019. 
Better battery
Razer keeps making the Blade thinner and more portable but with its short battery life, it's still not as easy to travel with as it could be. The Razer Blade needs a bigger battery – we're not sure how Razer would implement this without sacrificing its status as the 'smallest 15-inch gaming laptop,' but there has to be a way. 
With the exorbitant price that the Razer Blade carries, we feel like we can reasonably expect longer battery life. We're counting on you, Razer.
Lighten the load
For as thin as the Razer Blade is, it's still a quite a heavy machine. Weighing in at 4.63 pounds (2.10kg), its probably one of the heaviest gaming laptops in its class, and even the power brick is a chore to carry around.
This likely isn't a huge issue for most users who just want a powerful laptop to use at home, but anyone who travels with their laptop is going to want something that's a bit lighter. 
Check out our list of the best gaming laptops.
via Click on the link for the full article