When launching its flagship phones, Huawei usually focuses on the normal P version of its handsets with the Plus or Pro version of the phone being more of a side attraction; but that's not the case for its flagships in 2018.
In fact, the Huawei P20 Pro is a much more impressive phone than the Huawei P20. While both phones come sporting new designs, the P20 Pro is by far the better handset, with a larger screen and a huge camera upgrade compared to what we saw on the Huawei P10 Plus.
Below you'll find everything you need to know about the Huawei P20 Pro, or you can read our hands on reviews of the P20 Pro and P20.
Cut to the chase
What is it? Huawei's new top-end flagship phone
When is it out? We're not sure yet, but we think it'll be on sale soon
What does it cost? We expect a very high price
Huawei P20 Pro price and release date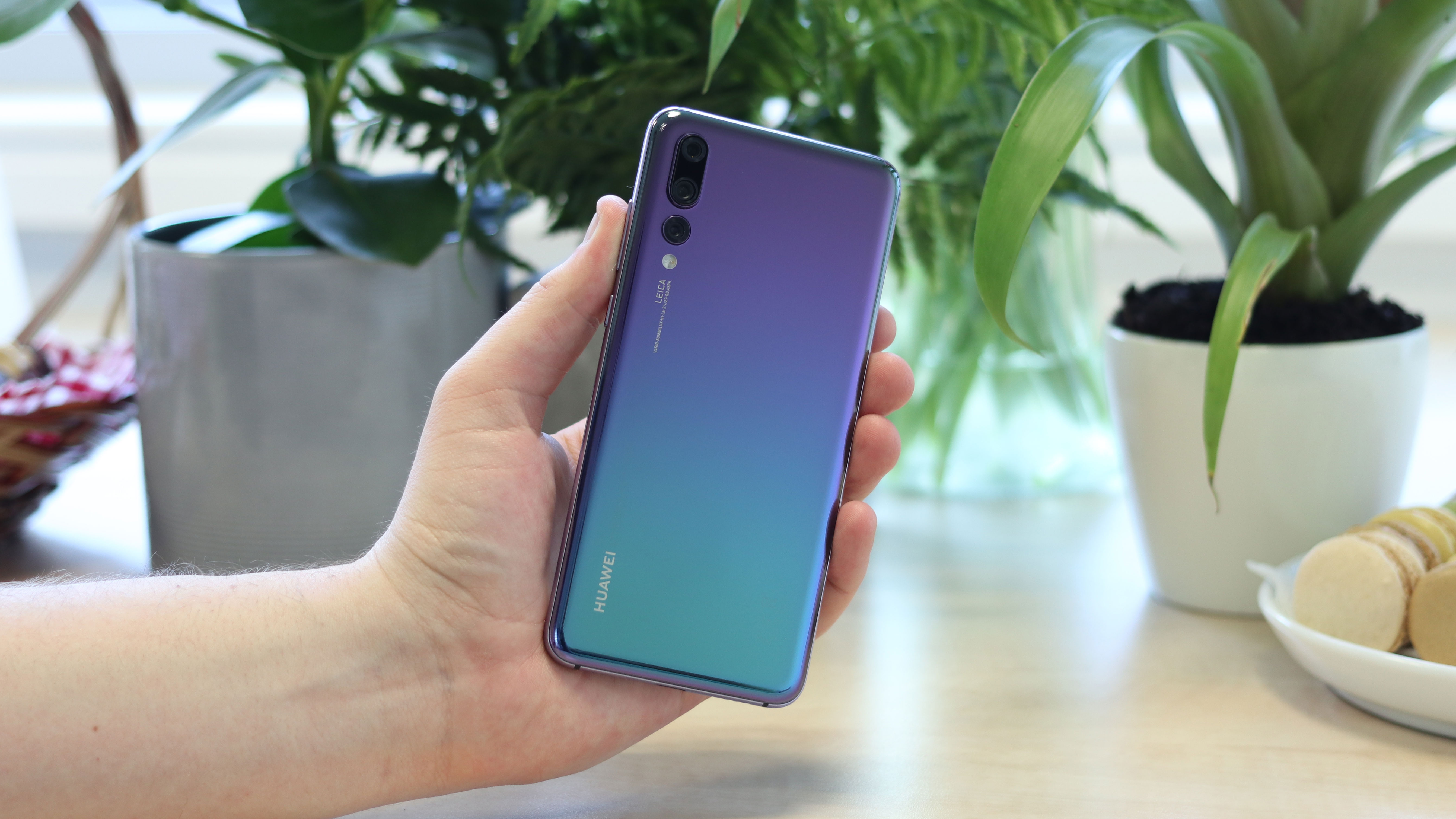 The P20 Pro was just announced at a launch event in Paris where the company announced the handset alongside its far less impressive sibling the P20. We don't currently have official pricing details for the handset, but UK network EE has shared some of its deals for the phone. 
It'll cost £39 a month on a two-year contract with 1GB of data every month and unlimited minutes, but you'll have to pay £50 upfront.
Huawei has confirmed the phone will be coming to the UK in the next few weeks or months, and we can anticipate the phone won't be coming to the US. That's likely down to the company having issues from US government security experts who have recommended US citizens don't buy Huawei products.
So far there's no confirmation on whether the phone will be coming to those in Australia.
Huawei P20 Pro design and display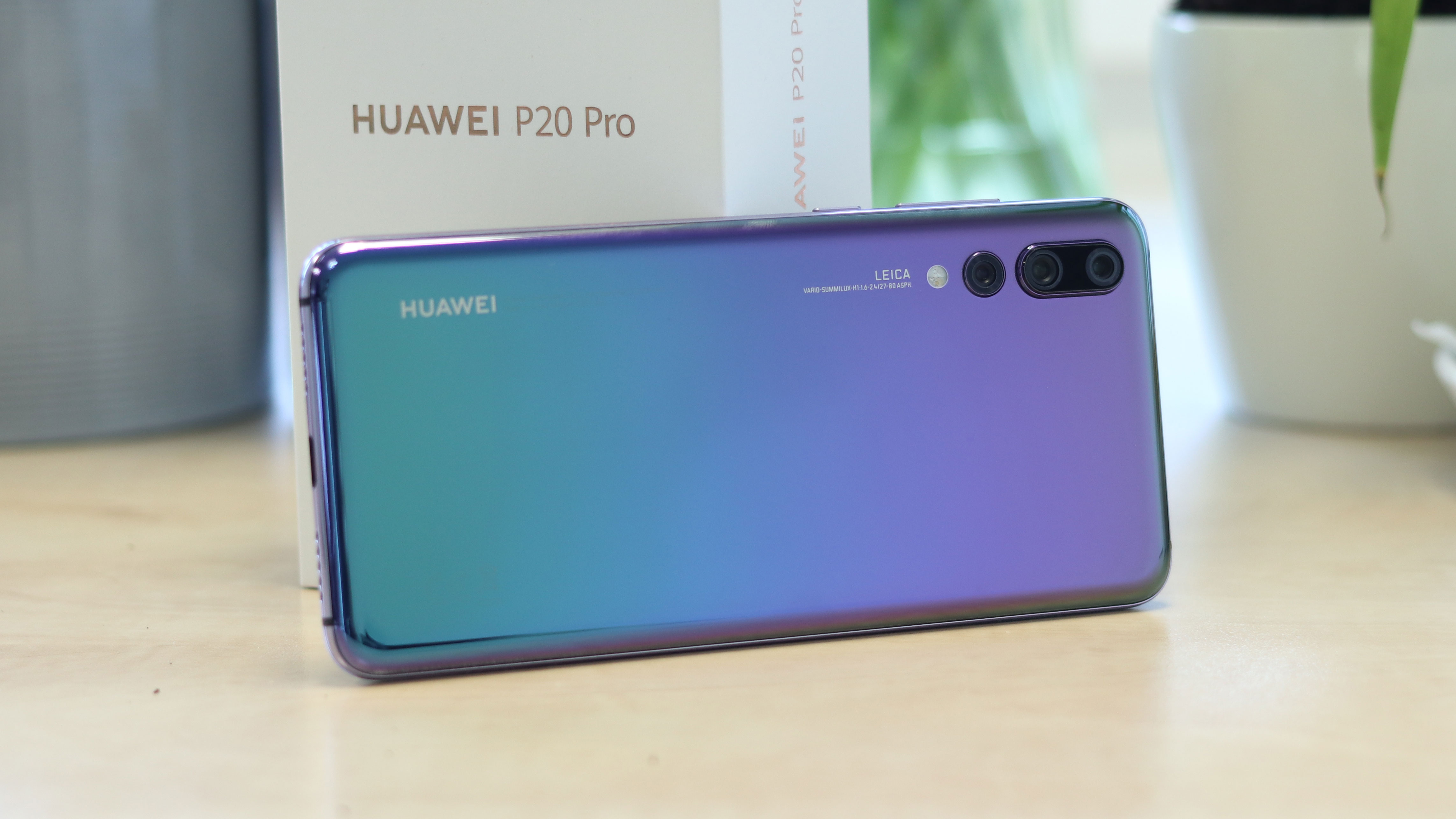 Unlike the Huawei P10 Plus, the P20 Pro comes with a glass-backed design – there's no full metal body unibody design on this phone.
The fingerprint sensor has moved from the back of the phone to below the display, and you can swipe left and right on the scanner to navigate the phone if you've set it up in the settings.
Exact dimensions of the phone are currently unclear, but we know it's set to be 7.8mm thick and on the rear it'll have Huawei branding down the side below the camera setup.
Unlike the Huawei P20, this phone is waterproof up to IP67, so you'll be able to drop this in a puddle without worrying about flooding the internals. This is also Huawei's justification for not including a 3.5mm headphone jack on the P20 Pro, which is a bit of a shame if you wanted to use wired headphones on this phone.
Color choices are Twilight, Pink Gold, Midnight Blue and Black – we've put together an easy to see guide of the Huawei P20 Pro colors here.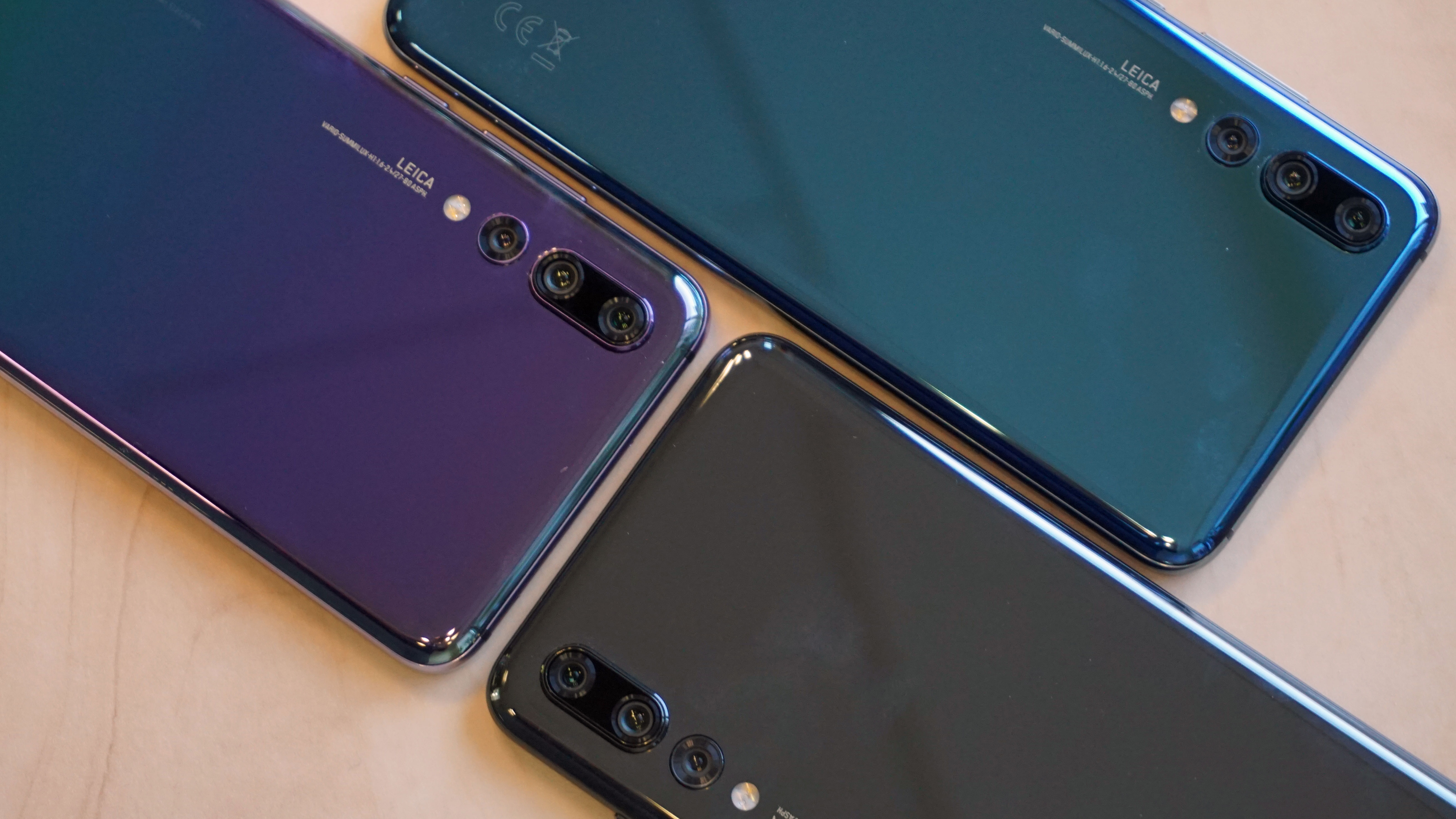 The trend for major manufacturers in 2018 is to opt for an 18:9 aspect ratio display, and Huawei has done that for the P20 Pro. It's a 6.1-inch OLED screen with a resolution of 2240 x 1080.
That's Full HD+, so we don't expect the picture quality to be as high as on QHD products like the Samsung Galaxy S9.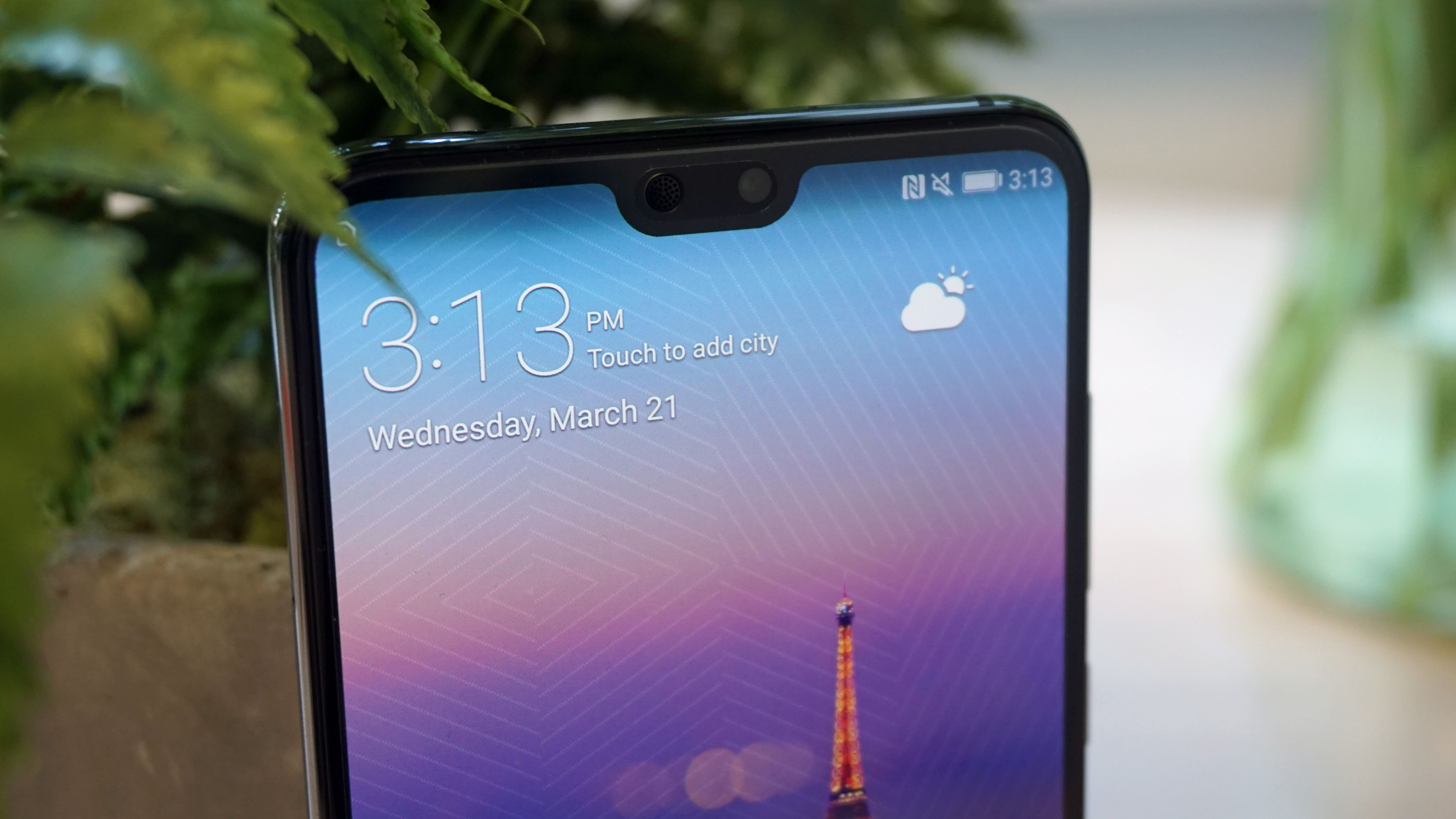 There's a notch at the top of the screen, so you may initially think it looks like a lot of other phones. Inside that notch sits the front-facing camera and a few others features, but if you want to hide that you can head into the settings and find a way to block out a whole line at the top of the phone for notifications and other details.
Huawei P20 Pro specs and performance
Inside the P20 Pro sits the HiSilicon Kirin 970 chipset that is made by Huawei and that we've seen before inside the Mate 10 and Mate 10 Pro.
Although we haven't seen it work inside the P20 Pro properly, the chipset was impressively quick and powerful inside those phones from last year so we'd expect it to offer a similar level of power here.
That's combined with 6GB of RAM too, so this should be capable of playing top-end games and handling lots of productivity tasks at the same time.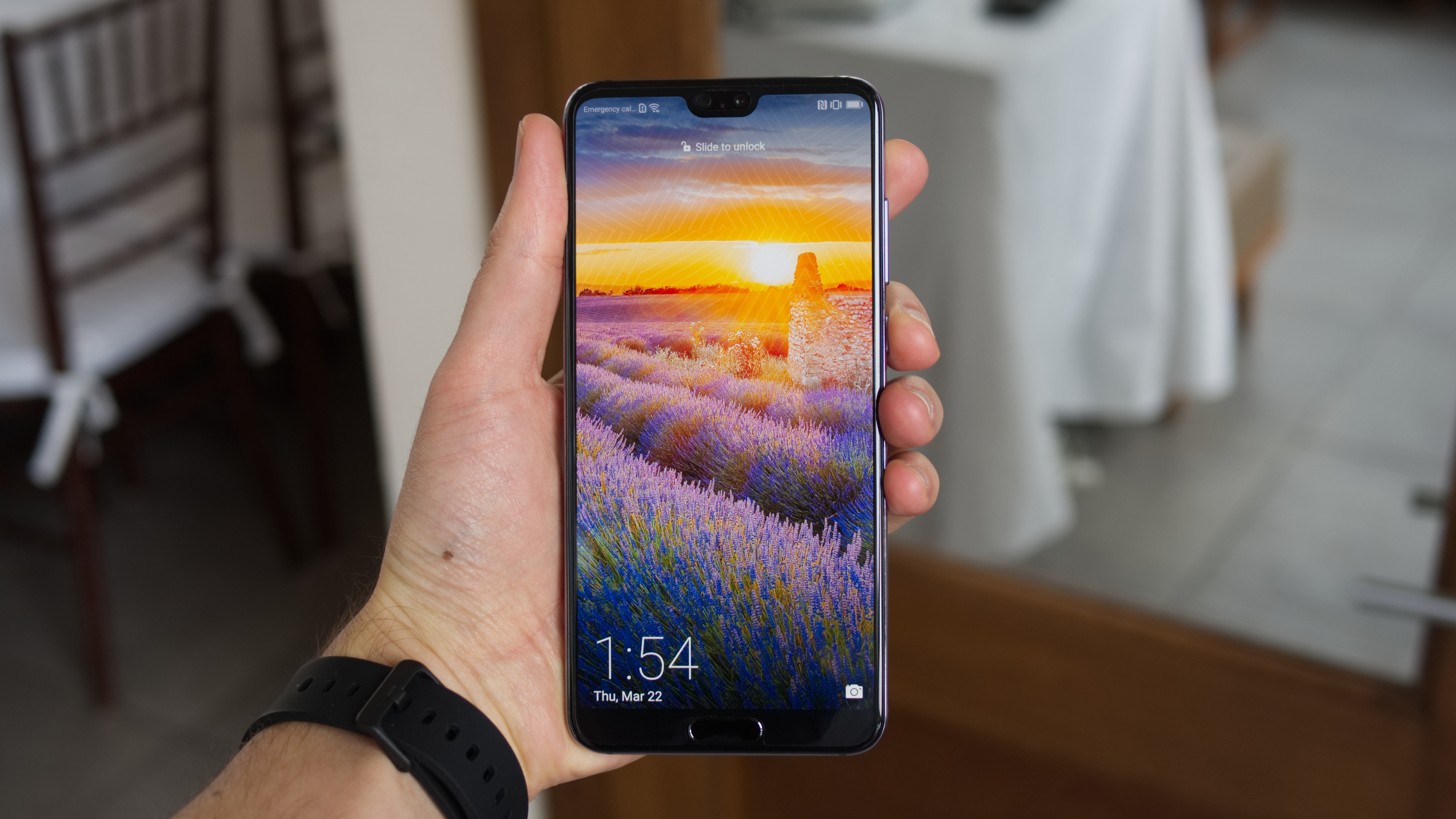 The chipset is also packed with artificial intelligence features that allow the phone to learn your habits and better optimize for them ahead of time.
The way the company usually shows this off is by showing how fast it can organize photos, but for your day-to-day use it should work out when you use your phone to better optimize the battery and offer a few camera features that we'll explain in the section below.
There's only one storage version of the P20 Pro and that comes with 128GB of space. It's good the company has got rid of the 32GB version of its flagships and means there should be enough space for most users. MicroSD support is confirmed but it's not currently clear what size cards you'll be able to use with it.
Huawei P20 Pro battery and OS
Inside the P20 Pro you'll find a 4,000mAh battery powering the thing. That sounds big, but then it also has a large screen to power. We'll be sure to test the battery in our full review when we can.
There's fast-charging technology here as well, but there's no wireless charging on the P20 Pro.
Huawei's latest handset also comes with Android 8.1 Oreo software onboard, but it won't look like it does on the Google Pixel 2 or Pixel 2 XL as it comes with Huawei's own overlay over the top.
It's called Emotion UI 8.1 and adds extra features from Huawei including its Share app that allows you to upload photos, video and more to your laptop, and the Huawei Clone app that allows you to copy your phone data across to another device easily.
Other features within Emotion UI 8.1 are a little bit unclear at the moment but we'll be sure to push it to its limits for the Huawei P20 Pro review and find out everything else it offers.
Huawei P20 Pro camera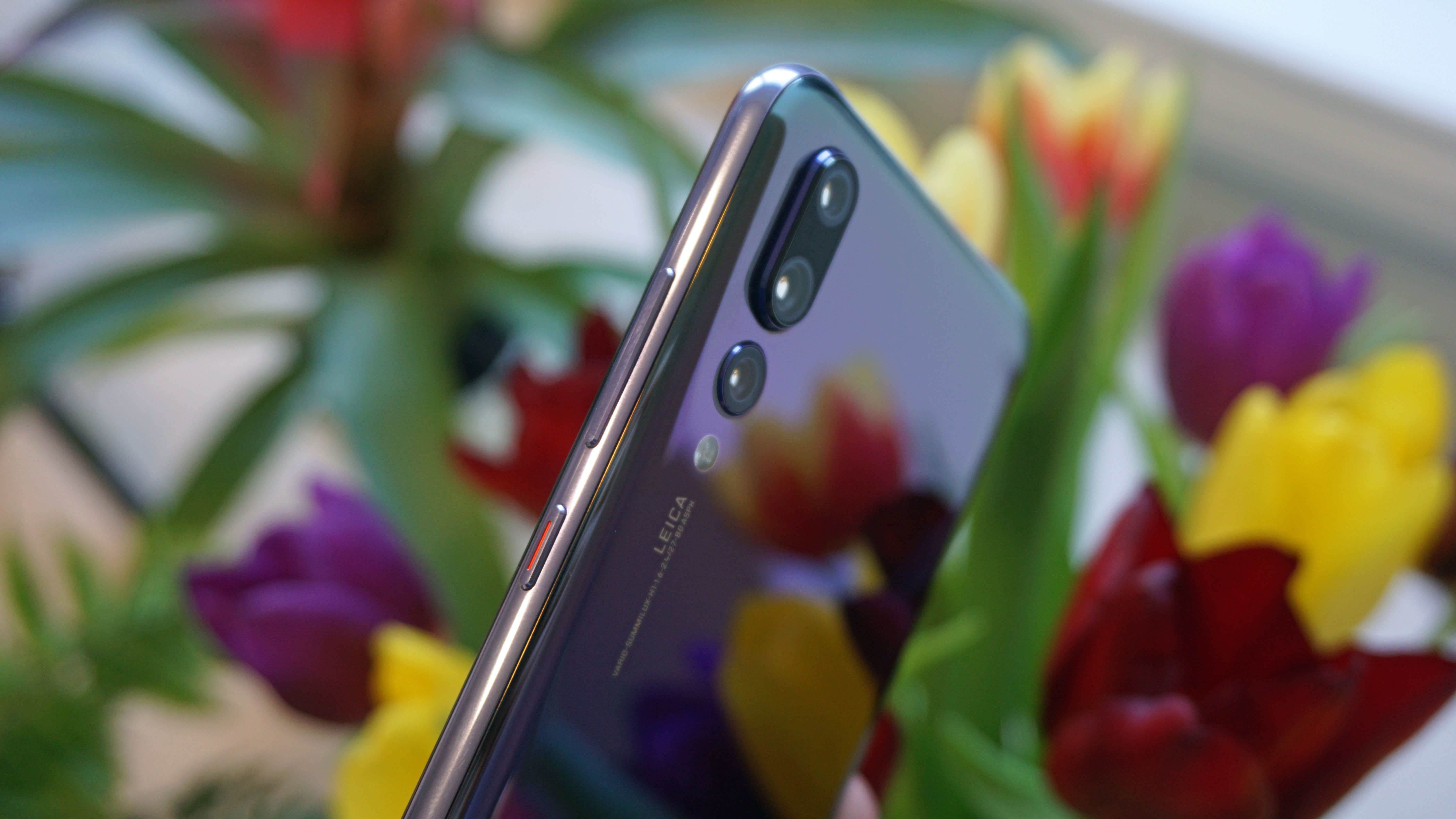 Where the Huawei P20 Pro stands out from the P20 is with its rear camera. As all of the teasing and marketing has been about, this is one of the first phones to feature three cameras on the rear.
Huawei claims it has the highest pixel count on a smartphone ever, with a 40MP RGB sensor working alongside a 20MP monochrome one. The phone will then combine the same image from both to create highly detailed photos. Aperture-wise the monochrome is an f/1.6 and the RGB is f/1.8.
There's also an 8MP telephoto sensor on the rear of the phone which can offer up to five times zoom.
That rear setup also comes with new features such as an improved white balance, larger pixel sizes than most of the competition and a 4-in-1 hybrid focus system too.
Huawei's AI features allow the camera to know what it's pointing at. If you point the rear cameras at a plate of food it should be able to identify it and use its AI smarts to optimize the settings perfectly for taking photos of food.
There are a bunch of new modes with six different scene detections, including fireworks and waterfall.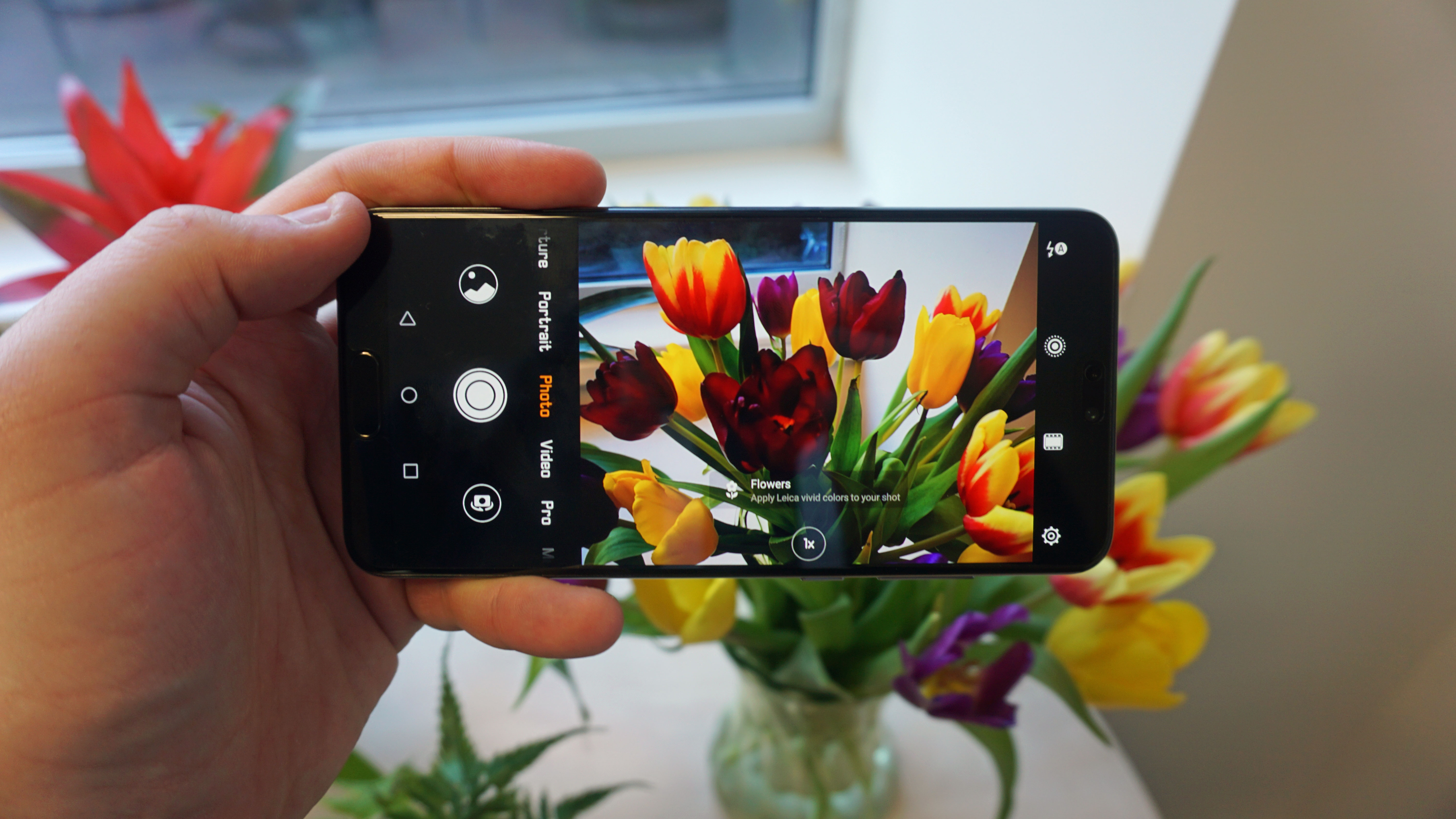 As for video, the main new feature is a Super Slow Motion mode that can record at 960 frames per second in 720p. That's the same as the Samsung Galaxy S9, but not as good as the Sony Xperia XZ2 and Xperia XZ2 Compact.
On the front you get a 24MP camera, which is far more megapixels than most front-facing cameras. We'll let you know how much difference all those pixels make when we've put the P20 Pro through a full review.
via Click on the link for the full article